Navigating employment legislation and mitigating risk is a very complex area in managing a business. Our team has the depth and breath of experience to help you interpret, apply and comply! We provide support for businesses across Canada. We assist both provincially and federally regulated employers in the profit and not-for-profit sectors.
We understand and know that balancing compliance with running a business is no easy task so we can assist you in all of these 3 critical areas: interpretation of the legislation, application within your business and compliance.
Interpretation, Application and Compliance Services
Whether it is an inspection or an audit from a legislative body or a question about a specific section of a piece of legislation and how it applies to your business, we can assist you. The following is a list of the different types of employment legislation that may apply to your business. Call us for assistance to ensure your business is compliant.
Employment Standards Legislation
Sets out the minimum standards for employees in workplaces such as hours of work, overtime, vacation pay and time, termination obligations etc.
Health & Safety Legislation
A critical responsibility of all employers under this legislation is to take every precaution reasonable in the circumstances to protect workers.
Human Rights Legislation

Provides for equal rights and responsibilities without discrimination.
Accessibility Legislation
Helps organizations to identify and remove barriers for persons with disabilities.
Pay Equity Legislation
Addresses the historical discrimination in how women have been compensated within the workplace.
Other legislation that you need to keep abreast of and comply with include but are not limited to; workplace safety and insurance legislation, first aid regulations, WHMIS, privacy legislation, employment equity legislation etc.
Policy and Procedure Development
There are requirements in certain pieces of legislation to have documented policies and procedures in place. For example, Health & Safety legislation requires you to not only have a written Health & Safety policy statement but also develop and maintain a written Health & Safety program (i.e. workplace inspection procedures, Joint H&S committee terms of reference, lockout/tag out procedures etc.) Over and above the legislative requirement, it just makes good business sense to have written policies and procedures in place to clearly articulate your expectations and hold your workforce accountable. They provide management a foundation from which to make decisions and provide employees a framework within they must work.
For further information on our services in this area, please call us or click here.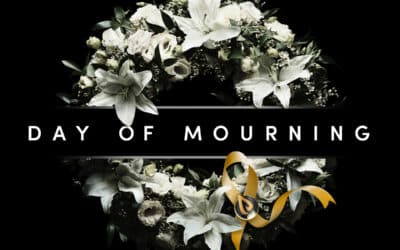 In 1984, the Canadian Labour Congress established April 28th as the National Day of Mourning in Canada to remember and honour those who have died,...
read more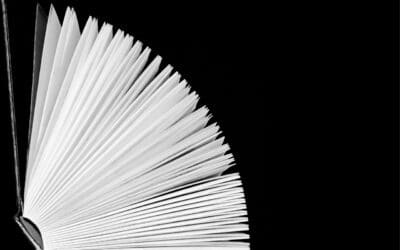 An employee handbook is an essential tool for every business regardless of the number of employees!  The purpose of an employee handbook is to...
read more
"I just wanted to reach out and give your team a HUGE SHOUT OUT for the amazing work they've been doing for us.  Today was a crazy day filled with accommodation plans, employee contracts, training and Electronic Monitoring and Infectious Disease policies.  At every turn your team was there like rock stars.  Honestly, you guys are just amazing and I am so thankful for the support you have given us!" – Jennifer, Williams Brothers and Strike First Co.
I need to terminate an employee immediately. What do I do?
We understand that in some situations, promptly removing an employee from the workplace is necessary, but there are several things to consider before doing so. First, do they have an employment agreement and does that agreement include a termination clause? Is your organization unionized? Contact a member of our team to discuss your options.
I've never had employment agreements. Do I really need them?
Employment agreements set out the terms and conditions of the employment relationship including the position being offered, conditions of work, compensation, etc. We recommend that all employers have written employment agreements in order to minimize their legal liability upon termination. Contact a member of our team to learn more.
Why isn't anyone applying to my job postings?
Do you have a recruitment strategy? What methods of advertising are you using? Have you written a job ad that sells your organization as an employer of choice? Have you considered sponsored job ads? There are several factors to consider when drafting a job posting that will attract your desired candidates. Reach out to a member of our team to discuss what you can do to attract and hire the ideal candidate.
A health and safety inspector just showed up to my place of business. What do I do?
Inspectors can visit an employer's workplace at any time without a warrant or notice. If an inspector is in your workplace, be welcoming and remain calm. Answer their questions to the best of your ability and promptly provide any requested documentation. If your organization has been issued a ticket, fine or order, be cognizant of the timeframe for adhering to the order. They will likely conduct a follow-up visit and you want to minimize any further consequences. Reach out to a member of our team to ensure that your business is meeting all health and safety requirements.
My employee has asked for a COVID-19 related accommodation. Do I need to accommodate them?
It depends. There are a number of reasons why your employee may be requesting accommodations and as the pandemic continues to evolve, so does provincial and federal employment legislation. Address each accommodation request individually. A solution for one may not work for someone else. Reach out to a member of our team to discuss your options.