Our mandate is to be there for you when you need us, working alongside you within clearly defined parameters, reflective of your culture.
What sets us apart from other consulting companies is that we take a partnership approach. We don't just advise; we also assist you in doing the work. From providing full service human resources support to developing a policy and procedure manual or advising on employee issues, we are there for you each step of the way. We take a holistic approach to Human Resources, using the skills and expertise of all of our team members to develop solutions and assist with identifying the implementation practices that best fit our clients' individual needs. We do not believe in a "one size fits all approach" and find that "best practices do not travel well", this means that we take the time to understand your business, the industry, your workplace culture, etc. and use this to create custom, tailored content and solutions rather than using standardized templates. It is important to note that we not only develop these policies, procedures, etc., but help to implement them into your workplace and provide post implementation tools to managers and leaders to ensure that practices remain relevant, effective and achieve the results you are looking for.
Our on-line documentation management system ensures that your documents are maintained and updated on a continuous basis.
Human Resources Best Practices and Compliance Audits
As business owners and managers, one of our main goals is to maintain a profitable organization. How we manage our people impacts customer retention and profitability, therefore managing them effectively is critical. Just as financial audits are conducted, periodic and systematic evaluations should be conducted to assess how effectively organizations are managing their most valuable asset, their people.
What is an HR Audit?
The human resources audit closely examines the people side of the organization. It involves a comprehensive review of HR-related policies, procedures and practices. It provides an opportunity to do a systematic review of activities that might otherwise be viewed as unrelated and it identifies areas that require further attention or improvement.
Why Conduct an HR Audit?
The audit is a learning experience for everyone in the organization. It can educate managers and employees on what human resources management is really all about. An audit can assist the organization in a number of ways by:
Identifying strengths or practices that are efficient, effective and worth retaining and improving
Identifying gaps or problem areas that require elimination or attention
Determining if the HR-related systems are in alignment and calibrated with the overall business strategy and direction
Identifying the critical information, foundation and input required to develop the HR Strategy or Plan to support the business strategy
Understanding whether the organization is at risk due to non-compliance with relevant workplace legislation
Development of HR Strategies and Execution
Do you have a Human Resources strategy that is aligned to your overall business strategy? Often business owners invest in developing a business plan and goals but fail to develop a comprehensive HR strategy.
Organizational Structure, Job Descriptions, Workflow Analysis
Organizational structure must align with the overall organizational vision and goals and it critical that jobs are organized within the structure. Once this has been completed, then we believe that developing and implementing job descriptions are critical in order to ensure that employees have clearly articulated responsibilities and accountabilities. Job analysis information can be used for; organizing work/structure, recruitment and selection, pay equity, compensation, performance management, training and development and career management. Job analysis also assists with organizing workflow which will increase productivity.
Employment Agreements
 In Canada, the contractual relationship with your employee can be either verbally agreed upon or can be agreed upon in writing. I don't think we need to tell you that a written agreement is necessary in order to ensure the relationship is clearly defined. Written agreements also help to ensure that you are minimizing your legal risks upon termination.
Development, Implementation and Maintenance of Human Resources Policies, Procedures and Handbooks
Well documented human resources policies and procedures are essential tools used by managers to make effective decisions within the organization. All human resources policies and procedures must be compliant with employment related legislation and must be customized to reflect the organizations current practice. Employee handbooks should be used by employers to orientate new employees into the workplace.
Performance Management Tools and Training
The Performance Management process should be strategically aligned with the organizations mission, vision, values and goals to ensure optimum success. There should be customized performance evaluation tools for each department within your organization. Managers need to be trained on how to conduct a proper performance evaluation.
Formal Compensation Plans and Pay Equity Compliance
What is your highest business expense?  For the vast majority of businesses labour cost is the highest expense on their P&L statement but they do not have systems and structures in place to effectively manage the expense.  The development and implementation of structured compensation plans can help to ensure that your labour cost is managed and can also help to ensure compliance with equal pay for equal work and pay equity legislation.
Culture and Employee Relations Programs
What type of workplace culture do you want to have? A culture that attracts and retains employees is critical to your bottom-line success. An optimal culture includes management practices that are equitable and a focus on employee relations. Good human resources practice within your workplace culture can transform your organization from just a place to work in return for a pay cheque, to an employer of choice.
Employee opinion surveys are a great way to measure employee engagement and job satisfaction and strength and development areas of your organization. HRPAR uses questionnaires to measure certain areas such as communication, leadership, management/supervisor support, rewards and recognition, client/customer focus and commitment. The surveys can be completely customized and administered either online, manually, or on our website. We will then create customized reports based on your needs.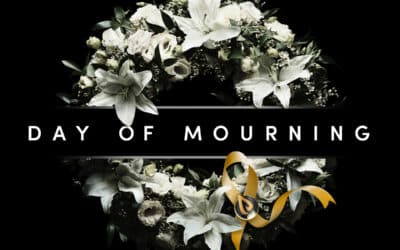 In 1984, the Canadian Labour Congress established April 28th as the National Day of Mourning in Canada to remember and honour those who have died,...
read more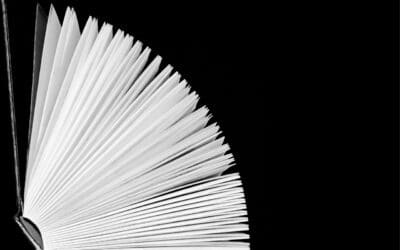 An employee handbook is an essential tool for every business regardless of the number of employees!  The purpose of an employee handbook is to...
read more
HR Performance and Results continues to support our company with all our HR initiatives with professionalism and confidentiality. We started using HRPAR when we were just 10 employees. Today we are 60+ employees and continuing to grow. We appreciate the ability to be able to pick up the phone and get immediate advice as HR situations arise.
A health and safety inspector just showed up to my place of business. What do I do?
Inspectors can visit an employer's workplace at any time without a warrant or notice. If an inspector is in your workplace, be welcoming and remain calm. Answer their questions to the best of your ability and promptly provide any requested documentation. If your organization has been issued a ticket, fine or order, be cognizant of the timeframe for adhering to the order. They will likely conduct a follow-up visit and you want to minimize any further consequences. Reach out to a member of our team to ensure that your business is meeting all health and safety requirements.
My employee has asked for a COVID-19 related accommodation. Do I need to accommodate them?
It depends. There are a number of reasons why your employee may be requesting accommodations and as the pandemic continues to evolve, so does provincial and federal employment legislation. Address each accommodation request individually. A solution for one may not work for someone else. Reach out to a member of our team to discuss your options.